A milestone in our growth: Unveiling our brand new office space and upgraded logo
We have exciting news to share! FairPlay Engineering is growing and reaching new heights, quite literally, in a brand new, third-floor, office space.
A Playful New Home For FairPlay Engineering & Professionals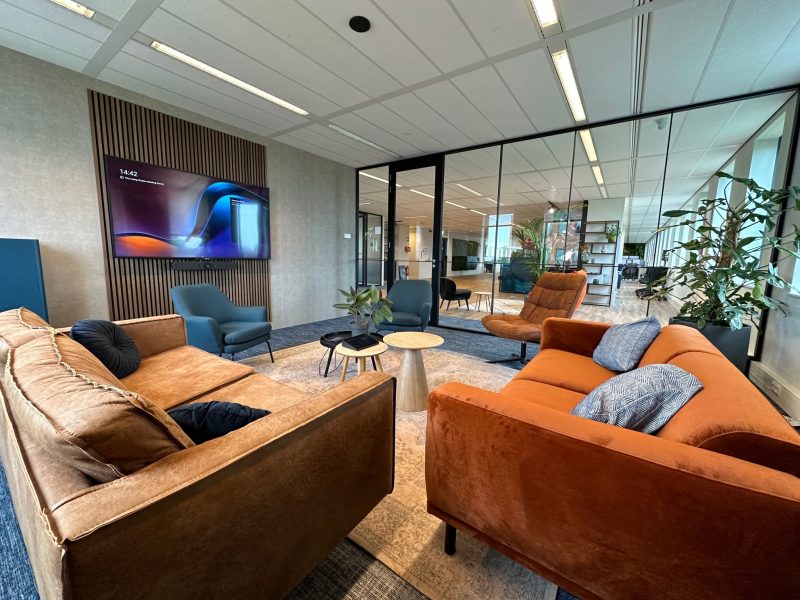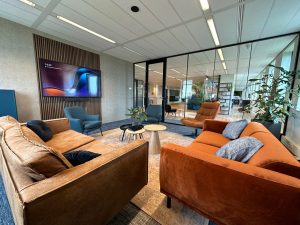 Our new office, located at Bloemlaan 2, in Hoofddorp, is more than just a workplace; it is a reflection of our vision to be a fun place to work. Every aspect of the design and layout of our office has been carefully considered to ensure it is a cool and comfortable space where we can do our best work and enjoy spending time. From the open and inviting common areas, the sleek meeting rooms, and the comfortable workspaces, our new home reflects our commitment to our team's happiness and comfort.
What This New Space Means to Our Directors
"The significance of this milestone goes beyond the physical space for us. It represents a dream we, the three managing partners, have always had; to be an inspiring and energizing place to work. When we started working at our father's company years ago we, each hoped to be able to bring FairPlay Engineering into the future, to be flexible and innovative, and to one day have a cool office in a building with a view. We have also always shared the desire to create a fun place to work and to not lose sight of the people who are FairPlay Engineering. Our hopes for the future are coming to life but to us, a happy team remains the real measure of our success."
A Fresh New Look for a Bright Future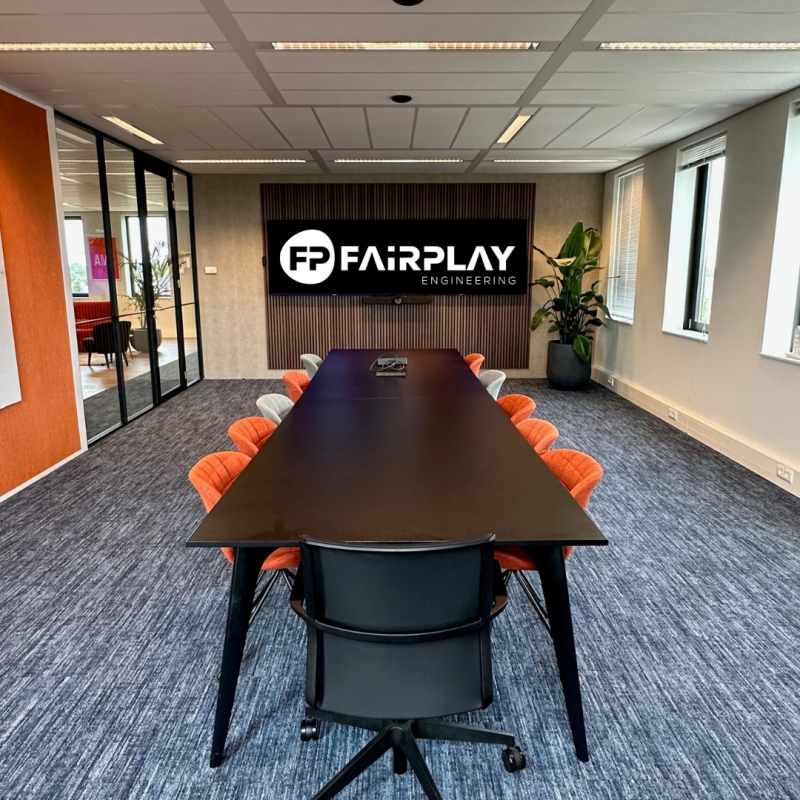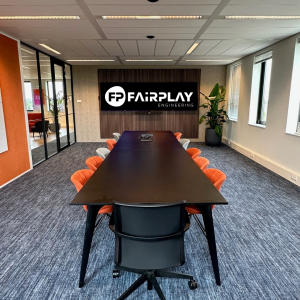 To match our new office we also have a new logo to reflect our growth, evolution, and aspirations as a company. This rebranding starts a new chapter for us while carrying with it the history of FairPlay Engineering. Now we are ready to take what we have learned and built over time and go forward, fresher than ever, into the future.
The Same Win-Win-Win Approach
We proudly carry forward the values that have made us great — a dedication to remaining uncompromising in our efforts to not settle for anything less than a win for our candidates, clients, and ourselves. We're truly grateful to each person who has been a part of our journey as a FairPlayer, client, or partner. We are honored to continue FairPlay Engineering's legacy and build upon it toward a bright future.
We look forward to continuing our journey of growth and success together and thank you for being an integral part of our story.